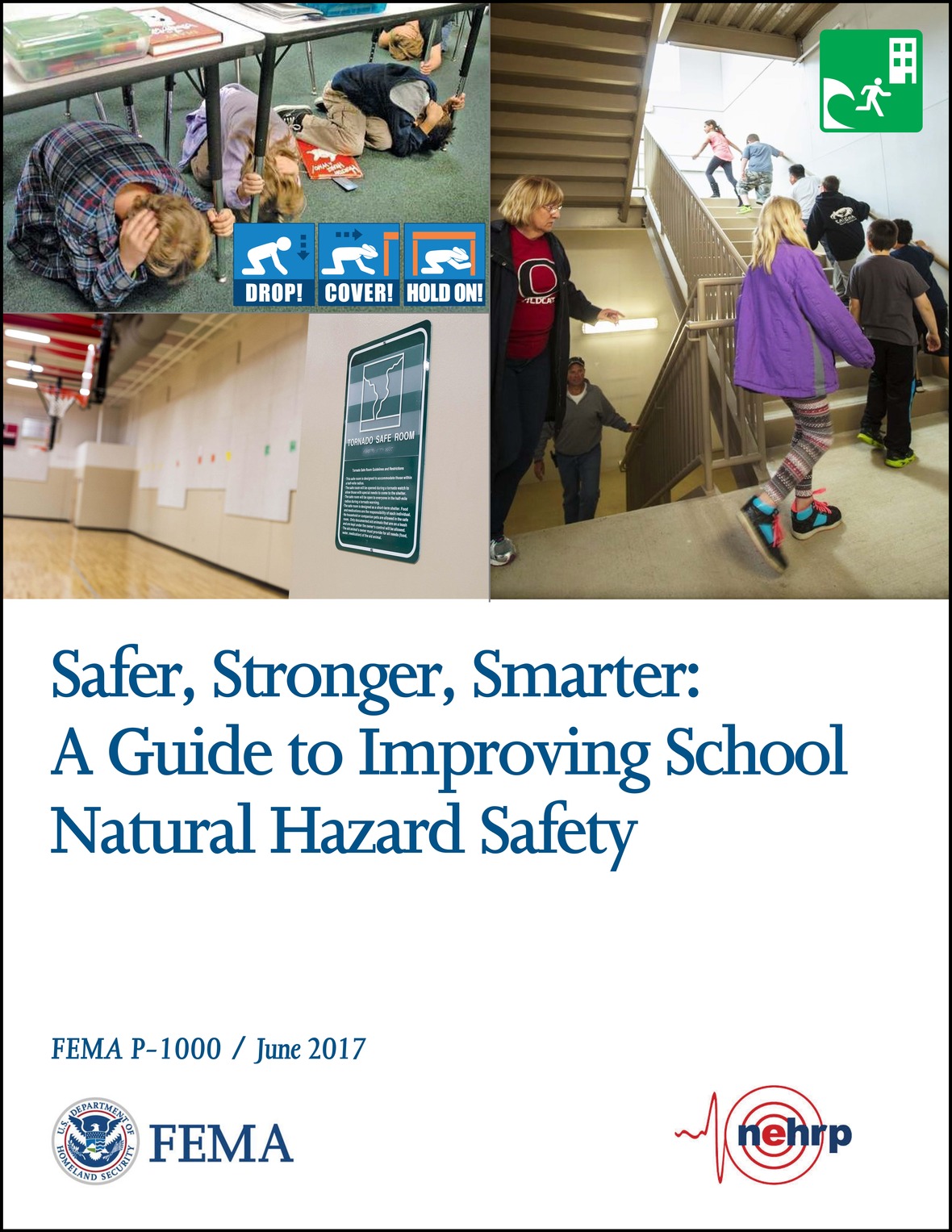 Free Webinar on Safer, Stronger, Smarter:
A Guide to Improving School Natural Hazard Safety
(FEMA P-1000)
To view the recording of the Sept. 6 webinar, click here.
Purpose. This webinar will provide an overview of the recently released guidebook, FEMA P-1000, Safer, Stronger, Smarter: A Guide to Improving School Natural Hazard Safety. FEMA P-1000 aims to equip school safety advocates and stakeholders with the information, tools, and resources they need to promote safer schools in their communities and it aims to empower and support decision-makers by providing actionable advice.
Background. Children not only have the right to an education; they also have the right to an education in a safe environment. In many parts of the United States and the world, however, school buildings are highly vulnerable to significant damage, collapse, or destruction in an earthquake, flood, hurricane, tornado, or other natural hazard events. Past disasters have clearly demonstrated the devastating effects of school damage and subsequent closures. Even students who survive a major disaster might find their education disrupted or permanently ended, causing their future to be completely derailed. Despite the critical role that schools play in young people's lives and in broader communities, many obstacles exist in attempting to improve school safety from natural hazards. These include competing public needs and demands, scarce resources, and lack of understanding of risks from natural hazards. This webinar will offer concrete guidance for making schools safer.
Intended Audience. The intended audience for this webinar includes K-12 school administrators, school emergency managers, school facilities managers, school board members, teachers, representatives of concerned parent groups, and others interested in improving school natural hazard safety. Engineers and building professionals who are interested in communicating the importance of school natural hazard safety to decision-makers may also find this webinar useful.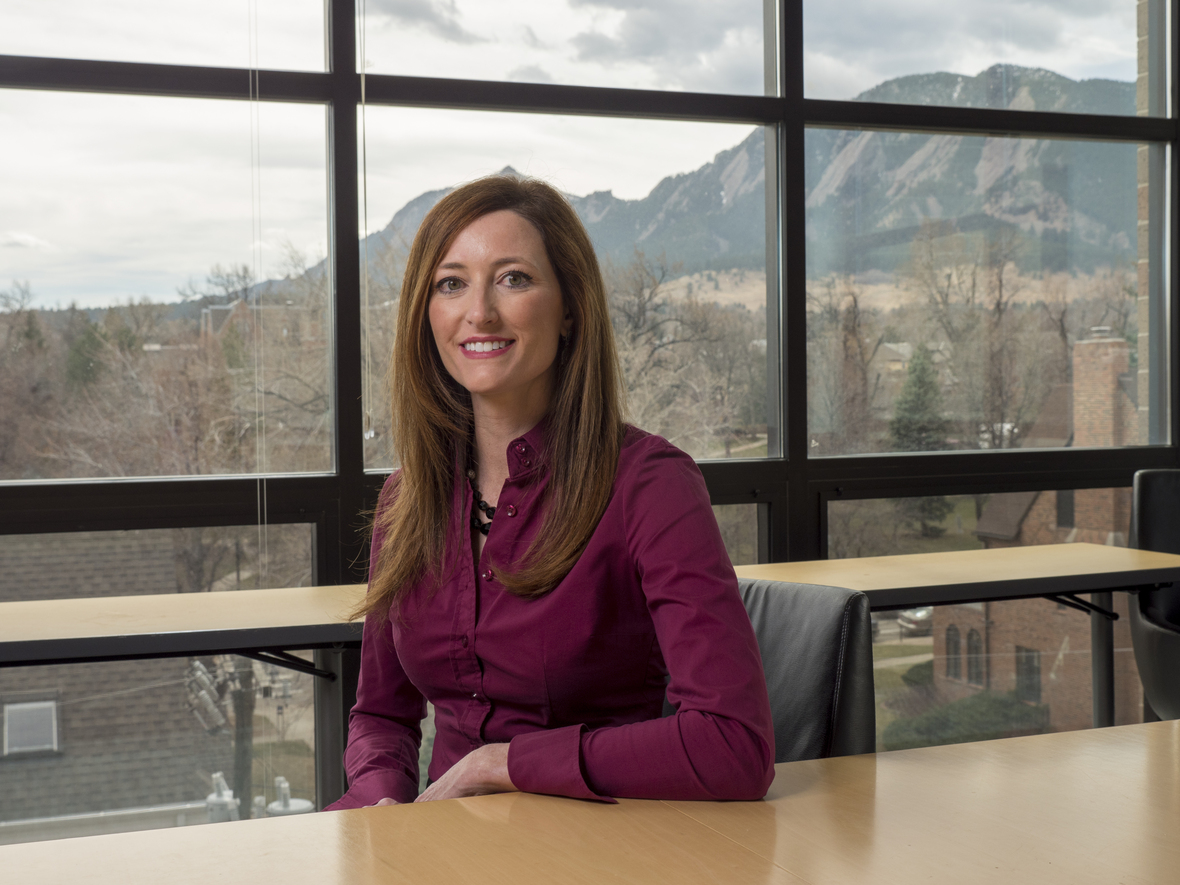 Presenter, Lori Peek. Peek is Director of the Natural Hazards Center and Professor in the Department of Sociology at the University of Colorado Boulder. She served on the Project Management Committee that developed FEMA P-1000, Safer, Stronger, Smarter: A Guide to Improving School Natural Hazard Safety. Peek has conducted long-term investigations in the aftermath of several major disasters and is the author of Behind the Backlash: Muslim Americans after 9/11, co-editor of Displaced: Life in the Katrina Diaspora, and co-author of Children of Katrina. She is currently leading an evaluation research project for Save the Children. She is also principal investigator on a new National Science Foundation effort to establish Social Science Extreme Events Research (SSEER) and Interdisciplinary Science and Engineering Extreme Events Research (ISEEER) networks and platforms for the disaster community. Peek earned her Ph.D. in Sociology from the University of Colorado Boulder in 2005.
Professional Development Hours (PDHs). Each participant of this webinar will receive an electronic certificate documenting 1.5 PDHs. Each additional participant sharing the registrant's computer may request PDH documentation following the webinar. This webinar has been pre-approved for 1 continuing education credit (CEC) for Certified Floodplain Managers (CFMs) by the Association of State Floodplain Managers (ASFPM).
Registration Information. The webinar is funded by the National Earthquake Technical Assistance Program (NETAP)*, is free to U.S. registrants. To view the recorded version online, click here.
Webinar Handouts. Click the following links to access a PDF of the FEMA P-1000 report and to a PDF copy of the training presentation. Hard copies of FEMA P-1000 may be requested free of charge for orders shipped within the United States by contacting the FEMA Publications Warehouse (phone, 1-800-480-2520; e-mail). For expedited orders or for orders shipped outside the United States, one may place an order through the ATC Online Store.
About *NETAP. The Federal Emergency Management Agency (FEMA) developed NETAP as a mechanism for delivering direct assistance to the public through State, local, or tribal government entities, to increase their knowledge and ability to analyze their risk, make a plan, and take actions aimed at reducing their earthquake risk and supporting overall community resilience. For other upcoming free NETAP trainings, please click here.
2018 ATC Upcoming Events. To view upcoming scheduled and tentative events being planned, please click here.